Wunderkinds, young talent in leadership positions, are the type of rising stars companies are eager to retain and competitors are eager to entice away. For these employees, their satisfaction, productivity and engagement are closely tied to their workplace environment. But which elements of the workplace matter most?
To understand the role the workplace can play in improving an employee's quality of life and corresponding employer satisfaction, Irvine Company conducted an independent, in-depth research survey. That study revealed that wunderkinds, defined as senior managers and directors under the age of 35, have greater sensitivity to their workplace quality than their peers.
Wunderkinds are 14% more likely than other survey respondents to say the workplace "greatly influences their quality of life" and 15% more likely to say the workplace "greatly impacts their employer satisfaction." If you want to retain your best and brightest, your workplace must deliver.
These are the workplace characteristics that wunderkinds say are most essential to their job satisfaction:
1. High-quality food on site.
Why it matters: For wunderkinds, food is the most important workplace offering. Three out of four wunderkinds say high-quality food on site greatly impacts their employer satisfaction.

What your workplace should offer: From celebrity-chef pop-ups to grab-and-go fine dining, think outside the traditional sandwich counter or cafeteria. Variety, quality and accessibility matter.
2. Outdoor work and recreation space.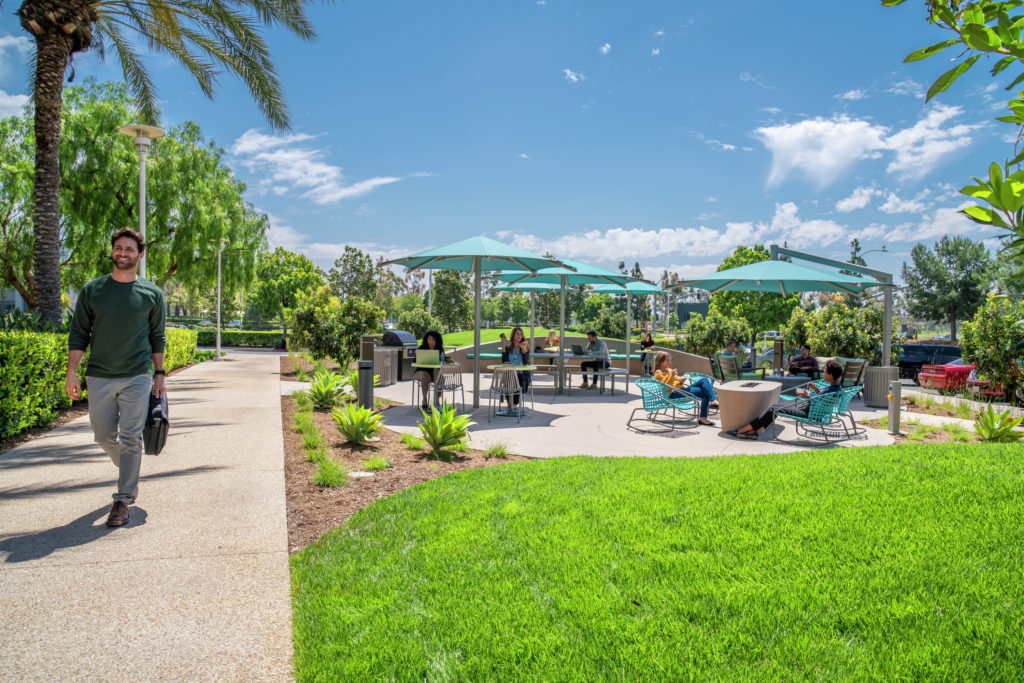 Why it matters: Workplaces where employees spend as little as 10 minutes per day outdoors are positively correlated with lower stress levels and fewer employee health issues.

What your workplace should offer: Create spaces that foster collaboration, community and productivity. From shaded workstations to comfortable lounge furniture to presentation-ready outdoor screens, consider how outdoor space can meet a variety of employee needs throughout the workday.
3. On-site fitness center.
Why it matters: The workday has moved beyond a standard 9-5, and wunderkinds expect to be able to meet their need for physical fitness during the new workday.

What your workplace should offer: On-demand exercise classes, like Peloton, empower employees to work out on their schedule, whether that's a midday break or early-morning energizer.
4. High-quality interior design.
Why it matters: Wunderkinds are nearly 25% more likely than the average employee to say interior design "greatly" impacts their quality of life and job satisfaction. They know their value and want to work in an environment that reflects their success. 

What your workplace should offer: Lobbies and common areas set the tone for a workplace as much as a company's individual office. A property that regularly invests in proactive maintenance and upgrades ensures interiors do not deteriorate over time.