Competition for San Diego's top talent is fierce. With companies seeking the same in-demand skill sets, attracting and retaining your high performers is vital. This starts by delivering the custom experience talent expects in the modern workplace.
When your workplace reflects your company's values and culture, it becomes more than a "cost of doing business"– it is a competitive advantage in today's talent wars. These are three ways Eastgate Terrace can help your company recruit and retain tomorrow's workforce:
1. Modern design built for your brand.
It's hard to pitch your company as an innovation incubator when your office space feels dated. If your office space doesn't support your employer brand, you could lose out on top talent. In fact, according to a recent MetLife survey, 9 out of 10 employees will opt for lower salaries in order to work at companies aligned with their core values. Eastgate Terrace features 96,435 SF of available campus space that is intentionally designed to reinforce values like innovation, collaboration and sustainability. This sends a powerful message to your current employees and prospective hires.
2. Inspiring outdoor workspace.
Set against the backdrop of sweeping canyon and Pacific Ocean views, Eastgate Terrace brings the best of coastal California to the workplace. Floor-to-ceiling glass windows and sliding entry doors seamlessly connect indoor and outdoor gathering areas. Outside, your teams can choose between multiple spaces for collaboration, innovation and play throughout the day. Take a midday break under a shaded canopy or hold your next company event at the BBQ station, complete with a kegerator and cafe-style seating.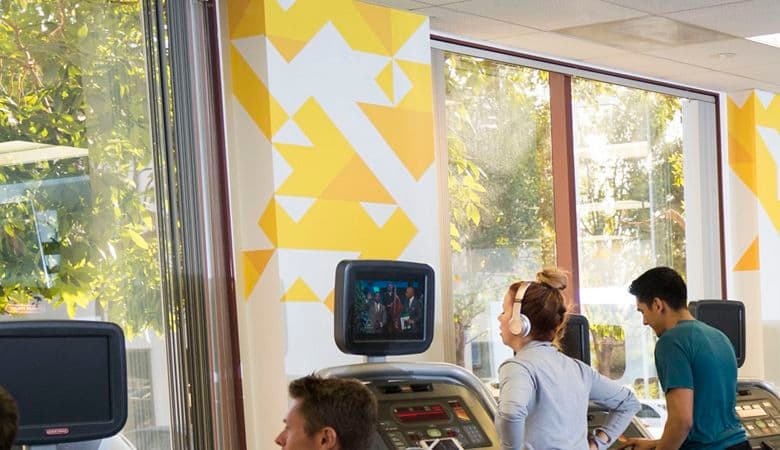 3. Amenities that matter.
From the fitness and bike share program to the putting green and bocce ball court, the amenities at Eastgate Terrace thoughtfully meet a range of employee needs. Complimentary shuttle service connects Eastgate Terrace to Bistro 24 and the newly renovated Westfield UTC, bringing the best of La Jolla UTC's dining, entertainment and retail offerings to your company's doorstep.
Grow, create and thrive at Eastgate Terrace, a vital recruitment and retention asset.