"Workplace Wellness" is a multi-billion-dollar industry and widely understood as an essential tool for tackling skyrocketing healthcare costs and stiff competition for top talent. For companies considering new office space, one of the easiest ways to strengthen their corporate wellness program is to choose a workplace that is intentionally designed to support employee well being, delivering benefits including fewer sick days to increased engagement and productivity. Three elements are key to workplace wellness design: workstation flexibility, outdoor access, and strategic daylighting. Here's what matters and why:
Workstation Flexibility

What it is.
Workstation flexibility is the perceived level of control an employee has over his or her physical environment, including the ability to regulate stimuli like light and sound.
Why it matters. 
When employees feel that they have some control and decision-making ability, they are more engaged and productive.
What to look for in a workplace. 
The office floor plate must allow businesses to customize a workplace layout that's conducive to employee success, offering options for quiet solo work, small team gatherings, and larger all-staff meetings.
Work-Ready Outdoor Space

What it is.
Outdoor workspace gives employees greater autonomy over how and where to work and offers exposure to sunlight.
Why it matters. 
Offices where employees spend time outdoors are positively correlated with lower stress levels and fewer employee health issues.
What to look for in a workplace. 
Maximize outdoor productivity with shaded spaces for glare control, access to power strips and WiFi, along with more informal settings for casual team interactions. Bonus points for grounds that provide opportunities for outdoor fitness, walking and biking.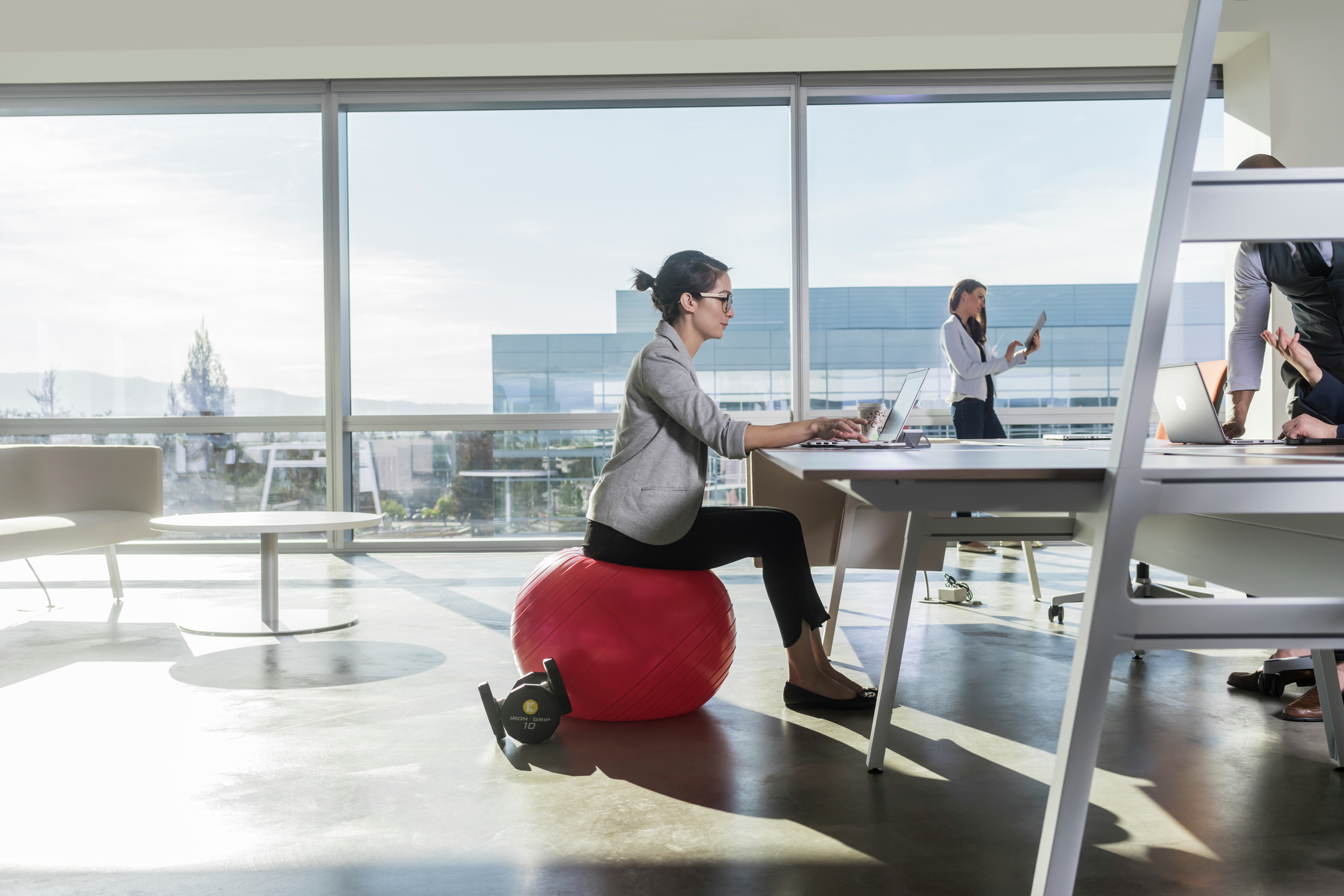 Daylighting
What it is.
The architectural term for how natural light enters and diffuses through a workspace.
Why it matters. 
Natural light counterbalances the fatigue, eyestrain, and headaches associated with long-term exposure to artificial lighting.
What to look for in a workplace. 
Consider how the use of glass walls and light shelves can promote more equitable daylight sharing, as well as automated shading and dimming controls.