Irvine Company challenged our design team to rethink what's possible for outdoor workspace. They carefully studied the needs of our customers and how to maximize their opportunities for new ways to work. The response: Spaces that are fully-equipped for both small and big moments throughout the workday. From impromptu meetings, casual lunches, team events to conferences, our dynamic outdoor workspaces blend the great outdoors  with comfort and utility of their office, what we've created as The Commons.
Read on to see how two of our workplaces are evolving.
Jamboree Center
Arriving Summer 2019, The Commons at 3 Park Plaza will feature a new event-ready outdoor workspace providing companies the flexibility to host small brain-storming sessions to large-scale networking events. Designed with tomorrow's conferencing needs in mind, this space will include two outdoor-rated televisions and AV equipment recessed into the pavilion wall, WiFi connectivity, built-in speakers, heaters and electrical/USB outlets.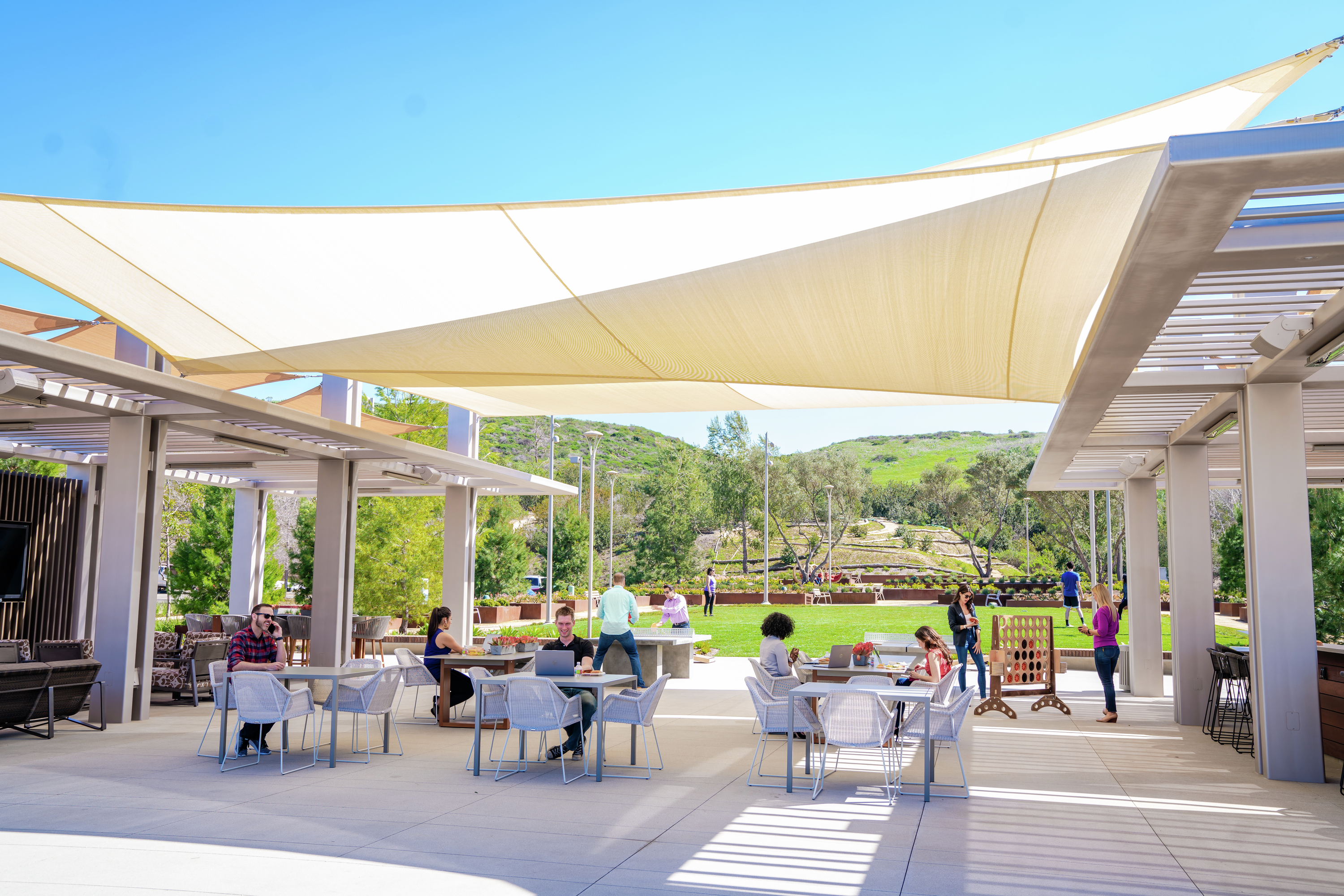 UCI Research Park
Inspire connections that lead to breakthrough ideas at The Commons at UCI Research Park, a new digitally-enabled open-air venue for team collaboration and leading-edge events and exhibitions. Fully equipped with video conferencing, fire pit, game area, direct access to a 60-acre nature reserve, and more, The Commons provides space for collaboration, innovation and play.