As the future of work moves outdoors, companies with work-ready outdoor space are reaping benefits that include more engaged, productive and innovative employees. But for companies that are new to outdoor workspace, understanding how their space translates into bottom line gains can be a challenge.
Comfortable outdoor seating, event-ready space and walking trails are more than just "nice bonuses." These features are a critical tool for creating connections, stimulating creativity and boosting camaraderie. Here's how:
1. Break down barriers for connection and collaboration.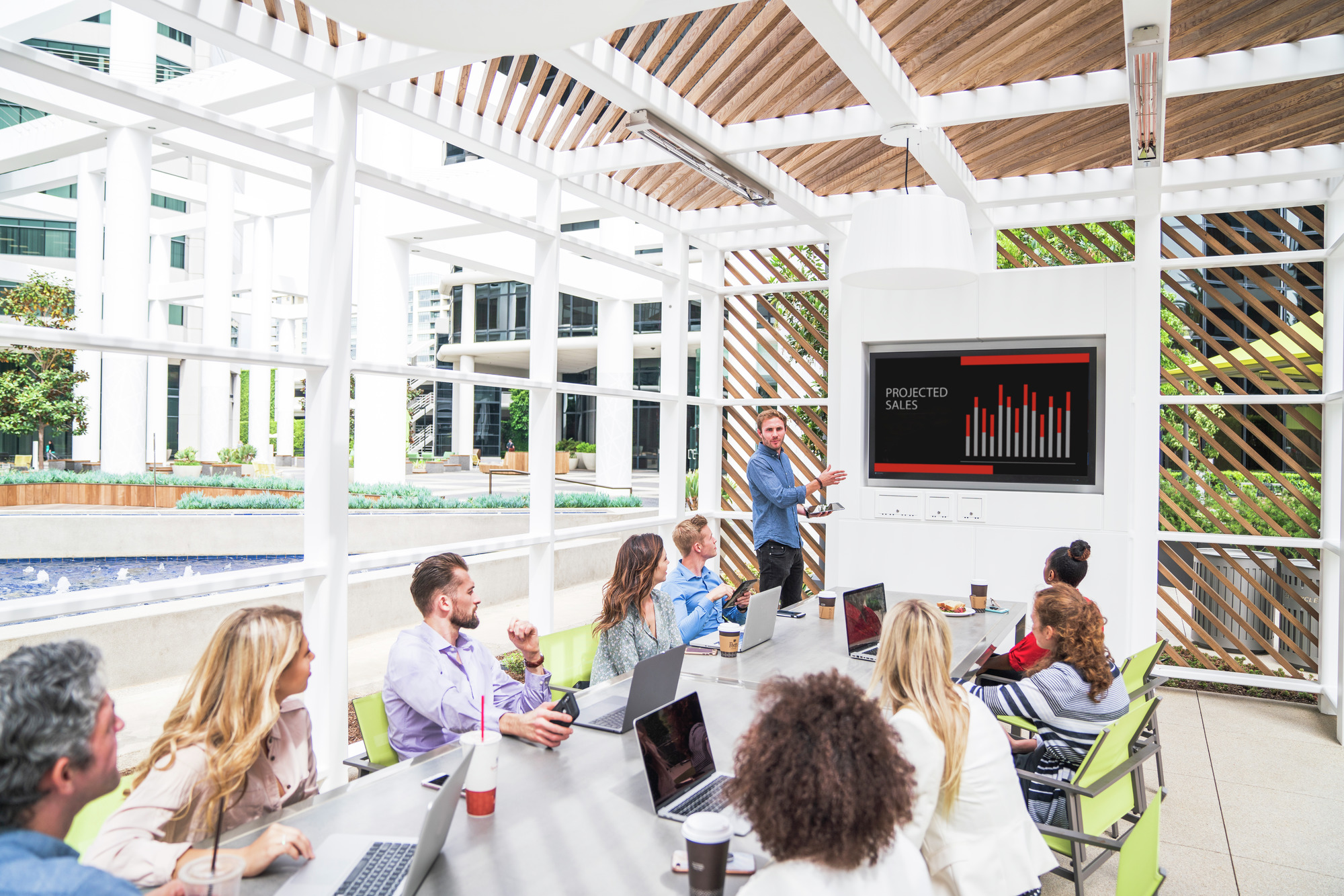 WiFi-enabled outdoor workspaces, like The Commons at Irvine Towers, pull people out of their everyday routine. This creates opportunities for organic interactions between different teams and even different companies that otherwise would not happen– interactions that are key to fostering collaboration and catalyzing innovation.
2. Stimulate creativity and strengthen employee camaraderie.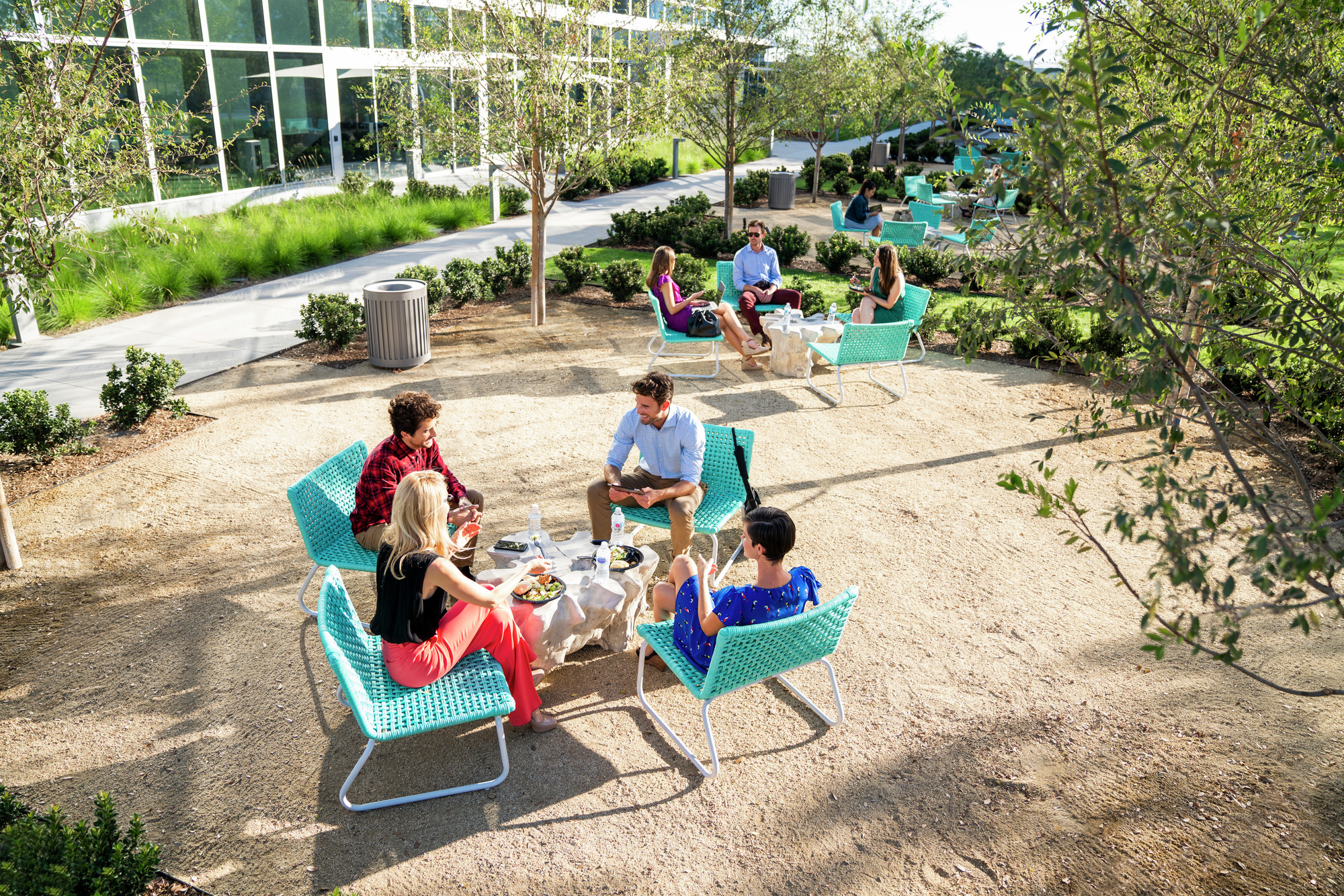 It's called the "science of sunshine" for its productivity-boosting benefits. Just 10 minutes of green exercise, such as taking a short walk outdoors, can enhance concentration and memory recall, reduce stress and clear the way for fresh ideas. Outdoor activity – whether that's a walking meeting or midday yoga class – also boosts camaraderie and respect, strengthening coworker bonds and increasing positive sentiment towards employers.
3. Host dynamic events without leaving work.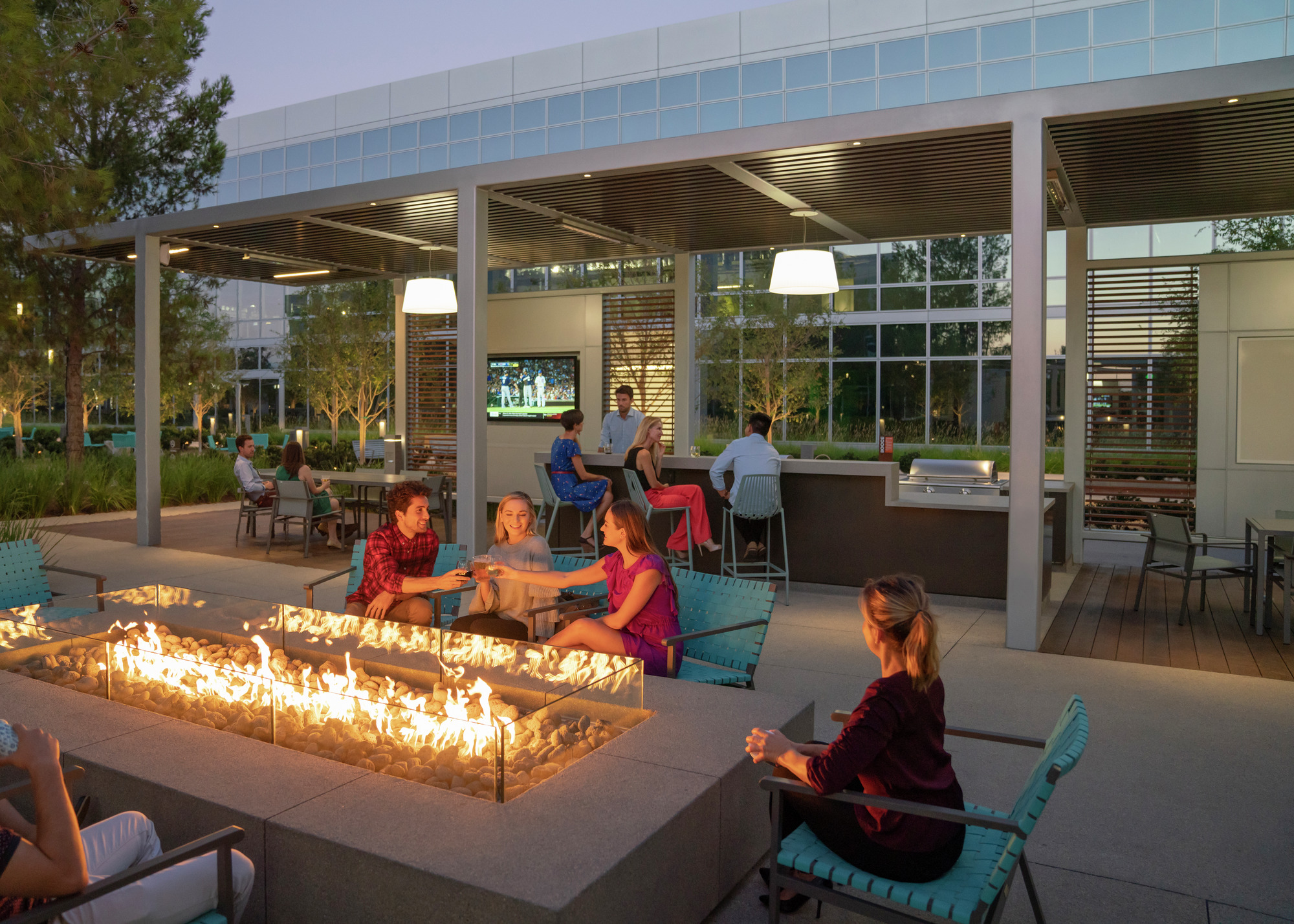 Event-ready outdoor space provides companies with the opportunity to host everything from casual happy hours to idea pitch nights to employee trainings to product demos– without ever leaving the workplace. Hosting events on site is not only cost-effective but also a huge boost for turnout, since employees do not have to travel anywhere. Workplaces like UCI Research Park offers indoor-outdoor connectivity between traditional conferencing spaces and outdoor event venues, making it easy to transition from a powerpoint presentation to happy hour.