With the new year in full swing, there's no time like the present to start achieving your health and wellness goals! Maintaining a healthy diet, getting enough sleep and making exercise part of your daily routine are all integral to a healthy lifestyle, but, with busy schedules and daily meetings, keeping track of these factors can easily fall to the wayside. Luckily, there are a variety of state-of-the-art wearable technologies available that make tracking your personal health goals easier and more precise than ever. From calories burned per day to the length of your sleep cycle, wearable tech uploads a wealth of health information to your favorite smart device for quick and convenient access. Plus, these devices are sleek and stylish, so you can wear them from the office to the gym and beyond.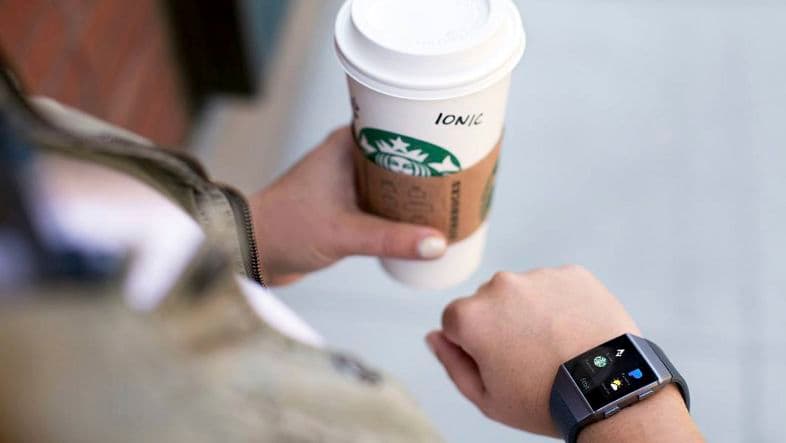 Wearable tech doesn't get more advanced than Fitbit's latest creation – the Fitbit Ionic Watch. This ultramodern smartwatch will help you conquer your fitness aspirations with a wide range of features. Painting a detailed picture of your daily workout, Fitbit Ionic lets you track activity everywhere you go, from the office to your next lunch meeting, on your afternoon hike or while at the gym. If you love to use different types of equipment at your local KINETIC, the Fitbit Ionic will automatically use SmartTrack technology to identify and record different types of exercise, like running andbiking. Even after your workout is complete, this smartwatch keeps energy levels high by motivating users to continue their activities when stationary time starts to reach a high point. To heighten productivity and cognitive health, Fitbit Ionic can be used to track sleep patterns, which will ensure you are well-rested and refreshed for the day ahead.
Elegant and polished, yet highly durable, the Apple Watch Series 3 seamlessly integrates into a variety of settings with ease, from the gym to a more business professional environment. The latest tech from Apple, this stylish smartwatch is perfect for those who can't miss an email, even during a workout. Cramming all the functionality of a smartphone into a comfortable and easily accessible watch, the Apple Watch Series 3 allows users to answer calls, send texts, read emails and stream music from your wrist, making it incredibly convenient for people on the go. In addition to keeping you connected to the outside world during your workout, the Apple Watch Series 3 offers an array of tips, tricks and reminders to help you get the most out of your workout (and your workday). When you're at the gym or exercising outdoors, this smartwatch counts laps, miles and calories burned, all while keeping you moving with motivational messages and visuals. In the workplace, the Apple Watch Series 3 enhances health and wellness with guided breathing exercises to stay relaxed throughout the day, daily reminders to stay hydrated and ongoing heart rate monitoring.

3.  Motiv Ring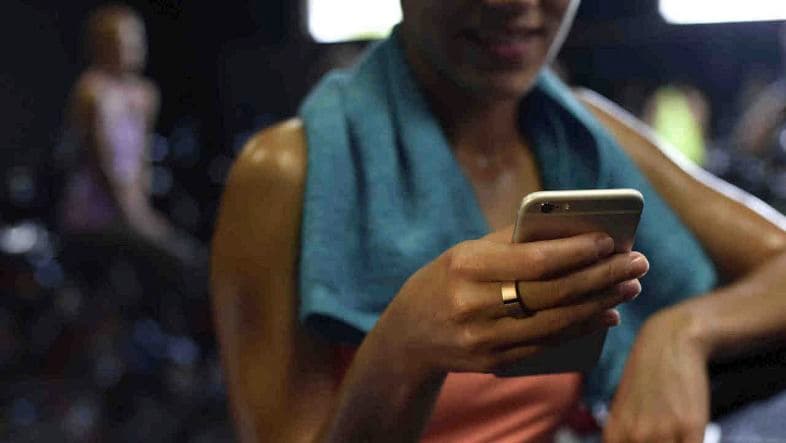 We've seen a lot of smartwatches in our day, but a smart ring? Now, that's something new. As one of the smallest fitness trackers on the market, Motiv puts highly accurate fitness and sleep data in the palm of your hand – literally. If your schedule leaves little time for tracking health and wellness data, Motiv is the perfect fitness accessory, as it immediately starts recording your fitness information once you put it on. In addition to providing insight into daily activity, including minutes active, resting heart rate, calories burned, steps taken, distance walked and activity intensity, Motiv also offers helpful health and wellness data. If you're interested in learning more about your sleep patterns, for example, Motiv audits sleep duration and the length of various sleep cycles, so you can make adjustments to your routine and achieve that great night's sleep for a more productive workday.
Available in Slate and Rose Gold, this smart ring doubles as a subtle yet stylish accessory that can be worn with your workout clothes or your everyday business attire. But don't let Motiv's delicate exterior fool you, this device is expertly engineered with a lightweight, yet durable, titanium shell for waterproof functionality and long-lasting wearability no matter where you are – on the treadmill, walking to your off-site meeting or doing some light stretching at home.
You can't have a great workout without an amazing pair of sneakers, and it doesn't get more high-tech than UnderArmour's HOVR. Launching just this month, UnderArmour spent over two years developing this smart sneaker that makes fitness tracking as simple as putting on your favorite pair of sneakers. With a laundry list of innovative features and a contemporary, state-of-the-art design, HOVR has ushered in an entirely new category of wearable technology. HOVR's major selling factor is its convenience and high-tech design — want to squeeze in a quick workout during your lunch break? Just pop on your HOVR sneakers and start moving; this pair of sneakers will quickly and easily track your activity level every step of the way on the user-friendly UA MapMyRun app. Monitoring key factors like distance, duration, cadence and pace, HOVR is perfect for everyone, whether you're a pro runner, light jogger or simply want to incorporate more walking into your daily schedule.
 
5.  Jabra Elite Sport – Wireless Earbuds
Let's face it. Whether you're at the office, at the gym or at home, chances are you're going to want to listen to some music. Most of us can't leave the house without our headphones and Jabra gets that. Their Elite Sport Wireless Earbuds allow you to track your vitals and real-time workout information all while streaming crystal-clear sound. The wireless design gives you the freedom to move in all directions without the fear of accidentally disconnecting and fits in the ear securely and comfortably. Now, let's get to the wearable tech part. The Elite Sport Wireless Earbuds can send a variety of useful health information to the Jabra Sport Life app, so you can workout smarter, not harder. Providing insight into your ideal heart rate zone, rep count, oxygen absorption rate and even projected recovery time, the Jabra Elite Sport Wireless Earbuds encourage highly efficient workouts, so you can start experiencing the mental and physical benefits of your workout as soon as possible.
No matter what wearable tech you choose, be sure to take your next workout to your onsite KINETIC fitness center.Click here to learn more.