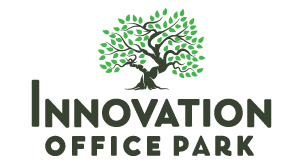 The First Open-Air Office Village
With 28 creative loft-style buildings naturally connected by a central pedestrian pathline, Innovation Office Park delivers a workplace designed for health & wellness in the prominent Irvine Spectrum business district.

Direct access to every office, patio & amenity by a tree-lined, pedestrian pathline that naturally draws people out into the fresh air.

Indoor/outdoor cafe with coffee bar & grab-in-go, KINETIC™ fitness center, conference center & outdoor pavilion promote employee engagement.

A complete work, life, play destination with 250+ retail & dining options, resort-style living and close proximity to the beach.

Prominent business logo placement on buildings, custom private patios and interior workspaces provide optimal brand visibility and personalization.
Designed for Health & Wellness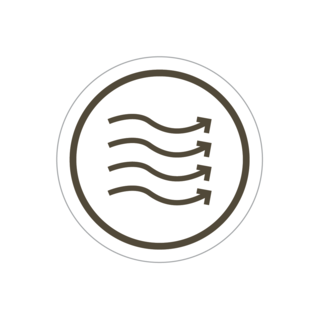 Fresh-air connectivity with oversized electric roll-up doors opening to private patios & gardens, second level operable awning windows and loft-style ceilings with skylights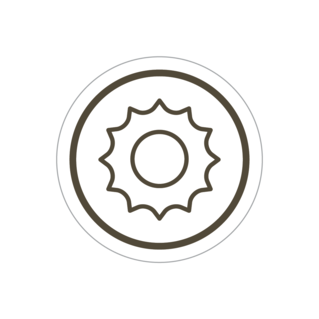 Indoor experience integrates the outdoors with energy-efficient Viracon glass allowing natural light in while keeping heat out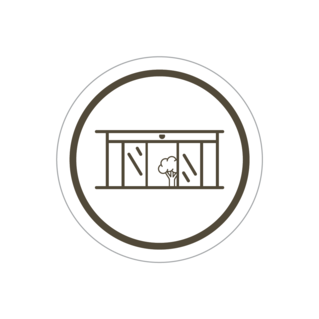 Central air handlers​ with MERV-13 heating & cooling air filtration​ and economizers deliver 100% fresh outside air every 60 minutes
24 acres of refreshing green landscape outdoor space with campus bike path, direct access to miles of trails & Oak Creek Golf Club open to the public
Photo Gallery
Site Plan
Availabilities
For information on availabilities at 200 Park Avenue, please contact Tishman Speyer at (212) 715-0122
Selecting a market is required prior to conducting a search, please select a market.
There are no spaces that meet your criteria. Try refining these selections or click here to tell us more about your ideal workspace.
The following sub-markets also have availabilities that meet your criteria:

Sub-Market: {{group.submarketName}}

Phone: {{group.phone}}

Space: {{group.minSqFt | numberFormat}} sq ft {{group.minSqFt | numberFormat}} - {{group.maxSqFt | numberFormat}} sq ft

Rate: {{group.minRate | fixedTo2Decimals | makePriceValue}} Call {{group.minRate | fixedTo2Decimals | makePriceValue}} - {{group.maxRate | fixedTo2Decimals | makePriceValue}}

Office Type: {{type}},

Property Features:


{{slideOutItem.title}}
{{slideOutItem.subtitle}}
{{type}},
{{slideOutItem.minSqFt | numberFormat}} sq ft {{slideOutItem.minSqFt | numberFormat}} - {{slideOutItem.maxSqFt | numberFormat}} sq ft

{{slideOutItem.title}}
{{slideOutItem.subtitle}}
{{type}},
{{slideOutItem.minSqFt | numberFormat}} sq ft {{slideOutItem.minSqFt | numberFormat}} - {{slideOutItem.maxSqFt | numberFormat}} sq ft
Quick Facts
Twenty-eight 2-story buildings ranging from 20K-64K sq. ft. with floor plates starting at 10K sq. ft.
Steel frame construction with 14'-6'' floor-to-floor height and 10' floor-to-ceiling high efficient Viracon glass window system
Oversized electric roll-up doors, private patios, second level operable awning windows and loft-style ceilings with skylights
Branded supergraphics on building exteriors and custom interior lobbies provide visibility and personalization
1.1 million sq. ft. campus across 73 acres
2,600+ olive and pine trees located within 24 acres of green landscape open space
Central pedestrian pathline naturally draws people into the fresh air and abundant amenities
Indoor/outdoor cafe with rotating cuisine and walk-up artisan coffee bar, event-ready outdoor pavilion, private fitness center featuring spin/yoga studio and tech-enabled conference center & event space
4:1000 perimeter surface parking with 120 EV charging stations
Centrally located in Irvine Spectrum between two of Orange County's largest shopping and entertainment destinations: Irvine Spectrum Center and The Market Place
Surrounded by a mix of resort-style living, including executive housing, single family-homes and apartment communities
Direct access from Sand Canyon and Jeffrey to highways I-5, I-405 and near SR-133
Adjacent to miles of hiking and bike trails via Jeffrey Open Space Trail and Oak Creek Golf Club
7 miles from John Wayne Airport (SNA) and 3 miles from Irvine Station