The CEO of MoonGoat Coffee discusses his passion for coffee and the unique value MoonGoat brings to customers at Innovation Office Park.
David Yardley is the founder and CEO of MoonGoat Coffee Roasters, Orange County's number one Roaster and the exclusive roaster for Olive Grove Cafe at Innovation Office Park. We sat down with him to talk about what makes the award-winning coffee so special, the roasting process, and the value MoonGoat brings to Irvine Company customers.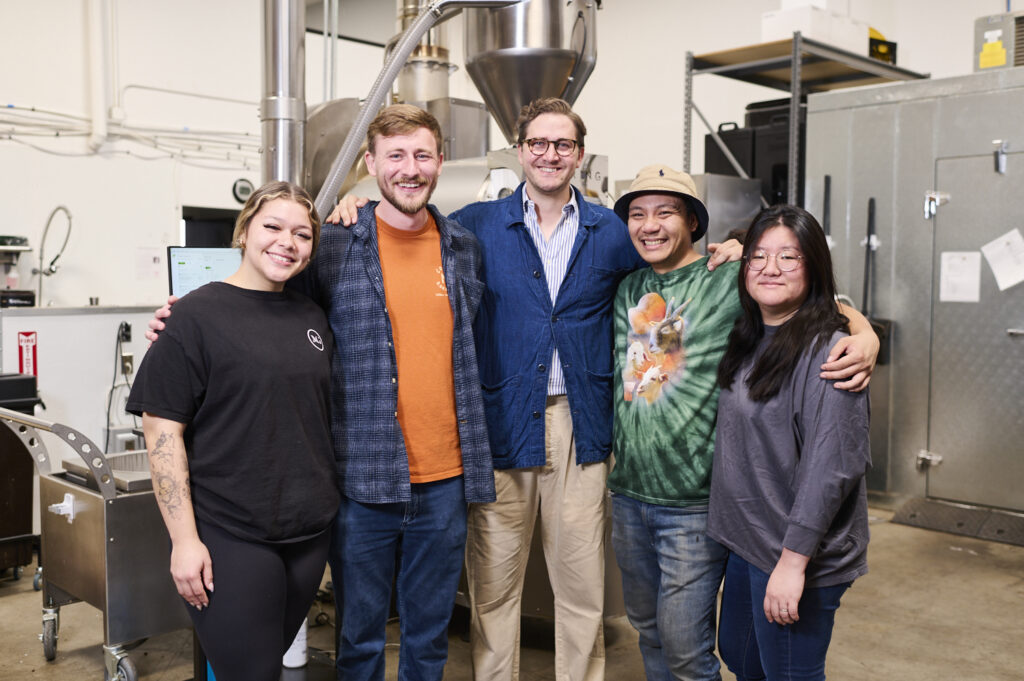 What is your personal relationship with coffee?
I drink coffee every day, like a lot of people. I have loved coffee my whole life. It has kept me connected with my friends and I have built several relationships over coffee. It is definitely my lifelong passion.
What makes MoonGoat coffee so special? 
MoonGoat is a local brand that sources a global audience of really cool products so that if you are getting coffee in your office, it can be special. We balance the bridge between very simple coffee that is easy to enjoy up to the prosumer level where customers or clients want an exclusive batch of coffee. So you can come into one of our cafes or partner locations to get a really beautiful sweet beverage or you can receive an exclusive pour-over that you wouldn't be able to find elsewhere.
What is your roasting process like?
We roast each coffee differently to a profile that maximizes its flavor. Most people don't realize it's an agricultural product, so our job is to represent the producers who grow the coffee and amplify the work that they have done.
We select from 15 different countries or more each year and sample it before it's harvested, to ensure by the time it gets to you- you can enjoy it. The flavor development is much like crafting a meal and requires a precise cooking technique. Technology keeps it consistent from the farm level to the latte, but we look at one major question: does the coffee make you smile when it's in the cup?
Why do you refer to them as seeds instead of beans?
I am so glad you picked up on our use of seeds! It is a seed of a tropical fruit. Coffee grows on trees as little cherries, and producers all over the world do painstaking work to get them out of those little cherries. For every pound of green coffee that we buy, we donate 5 cents to World Coffee Research because as a local business, we can make a global impact.
What is your must-try MoonGoat beverage?
Our must-try MoonGoat beverage is our Cold Brü. We pick very special coffees and brew them for clarity and expression, so you can have single-origin coffee sourced, roasted, and Brüed thoughtfully. When most people think of Cold Brü, they think of heavy coffee that will make you jittery, but MoonGoat offers it in a light and expressive way to give you enough energy to have a productive day, but not a jittery day. Olive Grove Cafe serves our Cold Brü on tap and it's just the perfect beverage.
How would you describe the MoonGoat experience for Irvine Company customers?
MoonGoat at Olive Grove Cafe is an amazing experience that offers a beautiful, thoughtfully designed space. Whether you are trying to have a collaborative work meeting or simply take a break from work during the workday, you can enjoy a specialty coffee of the highest quality. Irvine Company does a great job representing our specialty coffee in a thoughtful, unique way and we are proud to be partners with them.