As many as 25 million Americans have Demodex blepharitis, a common, yet often misdiagnosed eye disease that is characterized by inflammation of the eyelid margin, redness and irritation. There are no FDA-approved therapies for the disease, which is caused by an infestation of Demodex mites.
But what if existing proven science could help solve this unmet healthcare need? That's the challenge Tarsus Pharmaceuticals is tackling from their new Discovery Park HQ. The late clinical-stage biopharmaceutical company is applying their unique approach to research and development to address Demodex blepharitis and other diseases with high unmet needs.
"We're applying proven science in a novel manner to revolutionize treatment for patients with limited therapeutic options, starting with eye care," says Leo Greenstein, CFO of Tarsus.
The new Discovery Park HQ is the company's "central command" for advancing its clinical development program for products across a range of therapeutic categories, including ophthalmics, dermatology, and infectious disease prevention.
"The ability to scale our space easily at Discovery Park has been critical to our success," says Greenstein. "Long-term, our plan is to expand our space as our team grows. Discovery Park is designed to support companies as they go from early growth stage to larger scale. It's a key reason we chose this workplace."
The company completed its IPO in October 2020, only a few years after Tarsus was founded, and is preparing for more corporate expansion, with plans to hire staff in various departments including R&D, administrative, and marketing over the next few years.
Despite the challenges posed by COVID, Greenstein says the company's expansion at Discovery Park has been as seamless a process as possible.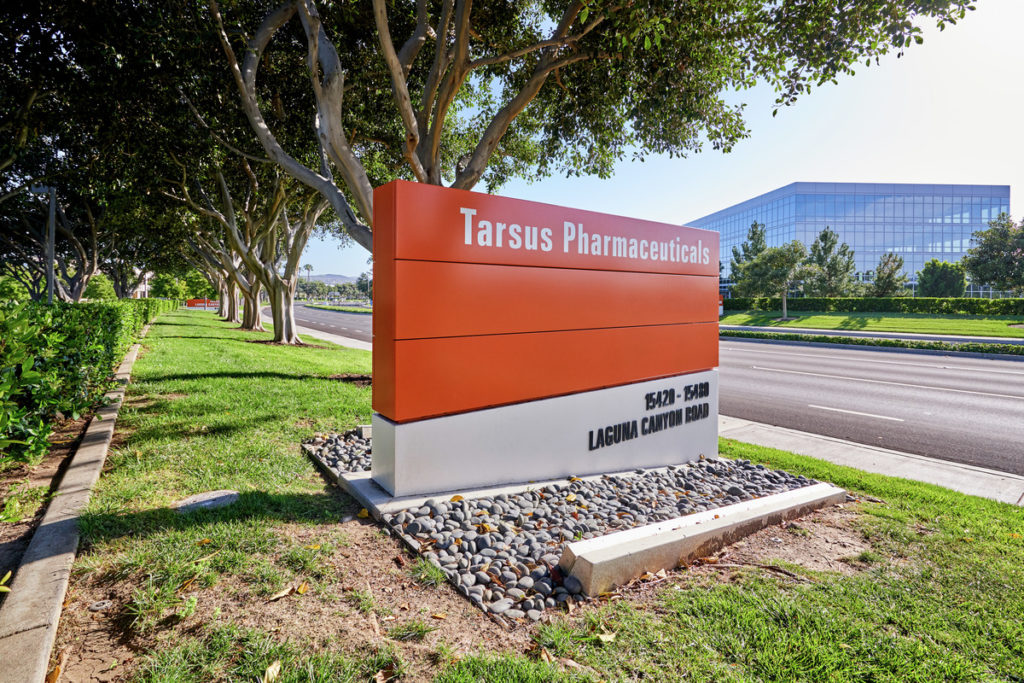 "We've already gone through several rounds of expansion and our team is very happy at Discovery Park," says Greenstein. "We follow all health and safety protocols very carefully since we need to be in person to collaborate and innovate together. Teamwork is one of our core values, and our workspace at Discovery Park really supports this."
With 39 acres of open space and connectivity to hundreds of nearby hiking and biking trails, Discovery Park supports open-air collaboration and an active, healthy workday.
"The outdoor space is a great bonus," reflects Greenstein. "Right outside our office is an open-air, shaded space with a very modern, inviting feel. It's the ideal place for outdoor business collaboration, taking a break during the day or just eating lunch out in the fresh air."
The new office space, with multiple areas for collaboration, helps the company maximize opportunities for teamwork in advancing their innovative approach to discovering novel medicines for patients in need.
"For the millions of patients suffering with Demodex blepharitis, the first FDA-approved treatment may be in reach," says Greenstein. "We're fortunate to have a great team working together in the right place with the right technology."