The next generation of office design brings a residential aesthetic into the office, creating an inviting space for employees accustomed to working in a relaxed environment. But this interpretation of residential design is even better than home, merging form with function.
(above) 300 North LaSalle – Chicago, IL
Inspired by the gracious indoor-outdoor flow of grand residential estates, 300 North LaSalle allows for seamless movement between art-filled seating areas with wood-paneled walls and patios with elegantly manicured landscaping along Chicago's famous Riverwalk.
2121 Avenue of the Stars – Los Angeles, CA
From an expansive multipurpose room to a pre-function space with soaring windows, luxurious furnishings and materials make the new meeting and event space of Los Angeles's 2121 Avenue of Stars nearly indistinguishable from a luxe residence.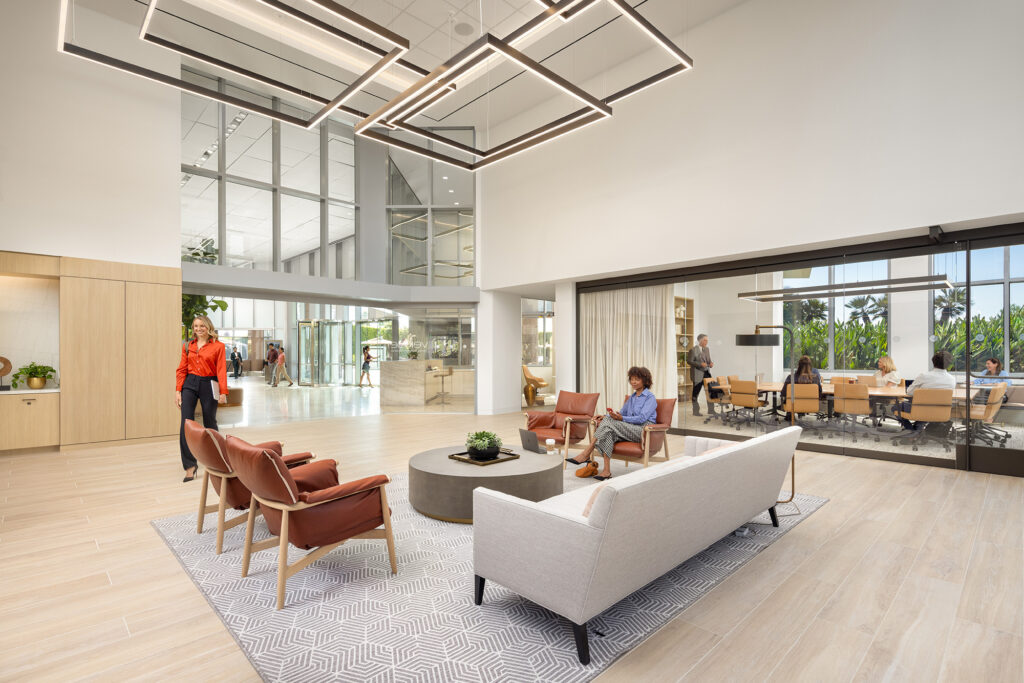 Jamboree Center – Irvine, CA
Art, like this abstract painting complementing a plush seating area in the lobby of Jamboree Center, plays an essential role in infusing spaces with warmth. Our ambitious approach draws from local artists to inspire innovators, create unique spaces for connection, and beautify the workplace.