Give Your Team What They Want Most: the Opportunity to Grow
From concerts with pop stars and wine tasting to swag bags and wellness Wednesdays, companies are throwing special events and heaping freebies on employees to get remote workers excited to come to the office, hoping enough carrots will negate the need for a stick.
But is that actually what employees value? One-off perks might attract workers for the day, but something else will actually keep them coming back: opportunities for career growth and mentorship. After three years of reduced access to formal and informal learning opportunities, workers, especially younger ones, are desperate to connect with colleagues and grow and advance in their careers.
What Talent Wants & Why it Matters
Current workers, particularly early- and mid-career employees, have shifted their career priorities toward professional growth and development. In fact, more than half of employees fear their skills have gone stale since the onset of the pandemic, and three out of four Millennial and Gen Z employees are likely to quit within the next year because of a lack of skills development opportunities, according to a 2022 study by Amazon and Workplace Intelligence. The vast majority are making skills development a top priority in 2023.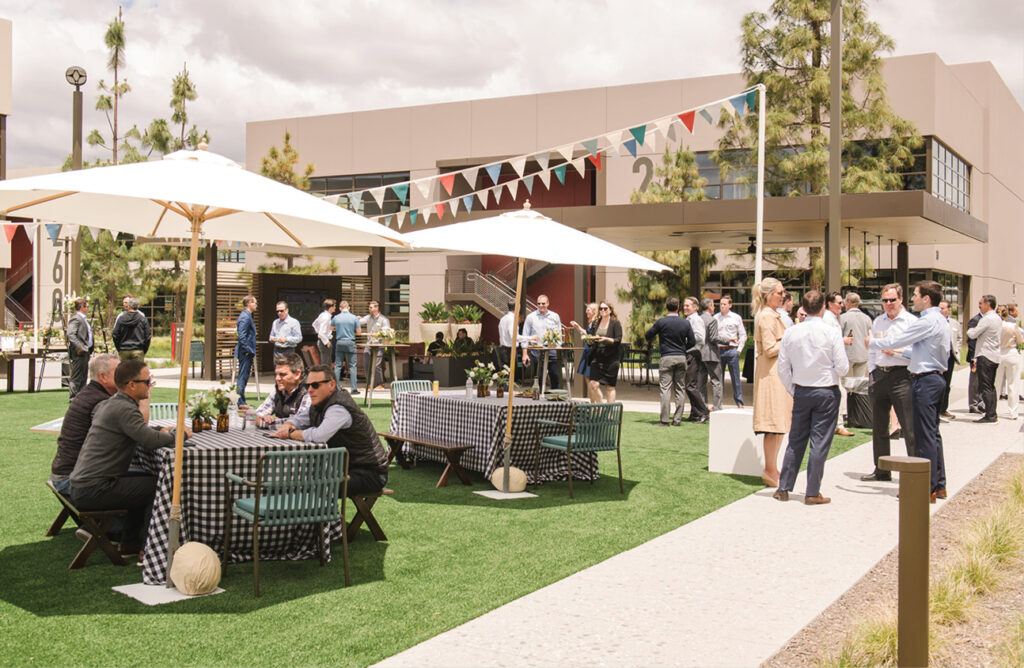 The situation becomes even more critical when employers consider the impending retirement of Baby Boomers and the fact that nearly half of Generation X employees are contemplating early retirement, as noted by Korn Ferry. This generational transition raises concerns about leadership succession and the readiness of Millennials to step into leadership roles.
The Power of Being Together
Research is making it increasingly clear that the best way to nurture tomorrow's talent today is through in-person connection and collaboration.
Beyond the commonly discussed proximity bias, which acknowledges that employees who spend more time in face-to-face interactions with managers often advance faster, lies a more intricate reality.
The true essence lies in the exposure to in-person interactions, which leads to mentorship, feedback and accelerated professional growth. Although proximity bias may seem like an unconscious bias, it is rooted in the profound benefits of in-person collaboration.
Employees who work in the office spend approximately 40% more time engaging in both receiving and providing mentorship compared with their remote counterparts, according to the March 2023 Survey of Working Arrangements and Attitudes conducted by the joint academic initiative WFH Research.
The impact on women and young workers is even greater than average, according to the economic research paper "The Power of Proximity," by Natalia Emanuel of the New York Federal Reserve Bank, Emma Harrington of the University of Iowa and Amanda Pallais at Harvard University. The study at a Fortune 500 company found the move to remote work reduced the feedback that engineers received, particularly young engineers and female engineers. Both groups were more likely to quit because of it.
Invest in Opportunity
The mentorship, feedback and learning opportunities that naturally occur through face-to-face interactions are irreplaceable. Encouraging employees to come together in shared physical spaces fosters mentorship, knowledge exchange and the formation of robust professional networks.
Design Collaborative Spaces
Dedicated physical spaces within the workplace can serve as hubs for team-based activities, brainstorming sessions and mentorship programs, fostering a culture of continuous learning. Encouraging cross-functional collaboration in these spaces further enhances their potential by facilitating the transfer of knowledge and expertise across the organization.
Embrace Blended Learning
Adopt a blended learning approach that combines the benefits of remote and in-person training. Research from the Brandon Hall Group reveals that organizations employing blended learning witness a 30% increase in employee engagement and a 26% boost in knowledge retention. Leverage technology to provide pre-training modules and digital resources that can be accessed remotely. Follow up with in-person workshops, seminars and hands-on exercises to reinforce learning and foster interpersonal connections.
Facilitate Networking Opportunities
Formal mentorship programs can be highly impactful but talent benefits most from a robust support system
of formal and informal mentors. In-person networking events, conferences and seminars are pivotal in fostering professional connections where these crucial relationships are formed and nurtured.