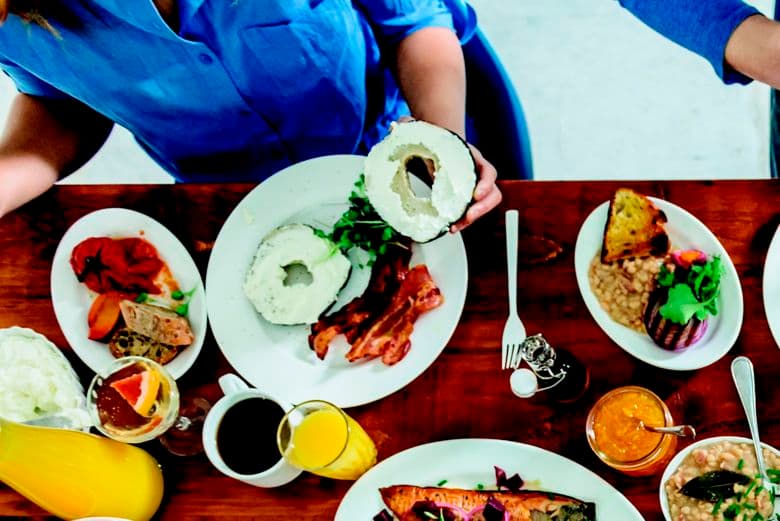 Complaints about #SadDeskLunch are more than petty frustrations. When employees have access to high quality food offerings on site, employers benefit too. According to our recent proprietary research, 89% of employees say access to high quality food increases their satisfaction with their employer. But these benefits erode when employees grow tired of the same, limited daily selection.
From celebrity chefs to on-site cooking demonstrations, creative solutions are bringing diversity to workplace dining. Here's what's cooking in 2019:
1. Chef-driven concepts. Standalone restaurants helmed by celebrity chefs are joining the workplace, bringing employees a high-end dining experience without ever leaving the office. Irvine Company will welcome a world-famous chef into its dining portfolio in Fall 2019 in a workplace first. Additional fine dining concepts like Davio's, a famed Northern Italian steakhouse, and Mastro's, an upscale steakhouse and seafood concept, are already making waves in workplace communities.
2. Pop-up dining. Pop-up restaurants continue to be a hot trend among foodies, and now these limited-engagement destinations are making their way to the workplace. Rotating food concepts, like Fooda, feature food from a different quick service favorite or authentic local restaurant each day. Weekly Farmers' Markets bring fresh, in-season produce and artisan favorites straight to the workplace.
3. Experiential dining. From microbreweries to craft coffee stations, the Millennial preference for Instagram-worthy experiential dining is spilling over to the workplace. Currently under construction, Spectrum Terrace will feature an indoor/outdoor bar with coffee, beer and wine along with a chef station for cooking demonstrations.
4. On-demand food kiosks. Goodbye dark basement cafe, hello outdoor food kiosk. Centralized outdoor kiosks are ideal for quick, grab-and-go food made fresh on-site– all of which can be ordered directly via an app for a seamless experience.
5. Grab-and-go fine dining.On-the-go food doesn't have to be limited to generic sandwiches or salads. In Irvine Towers, Davio's Northern Italian Steakhouse offers a dedicated grab-and-go area with the option to choose from a rotating selection of hot lunch specials. Online ordering ensures that artisan pizza or prosciutto panini is ready on your schedule.