Recently, our customers were invited to participate in our complimentary WorkLife Wellness Webinar Series in partnership with the UCI Division of Continuing Education. The first event in the series, presented by Judith Lukomski, Founder & CEO of Transitions Today Inc., featured tips on how to be more mindful both at work and home. To get a taste of what customers experienced at this event check out Judith's Mindfulness Practice Tips for Today below.
The world is changing; learning to navigate uncertainty and build resilience is essential. Establishing and fostering a mindfulness practice supports personal, professional and organizational well-being.
Deepening self-awareness through mindfulness is the cornerstone of values-based leadership, decision-making and ensuring conscious culture. It is simple to get started. Following are several easy ways to launch your practice.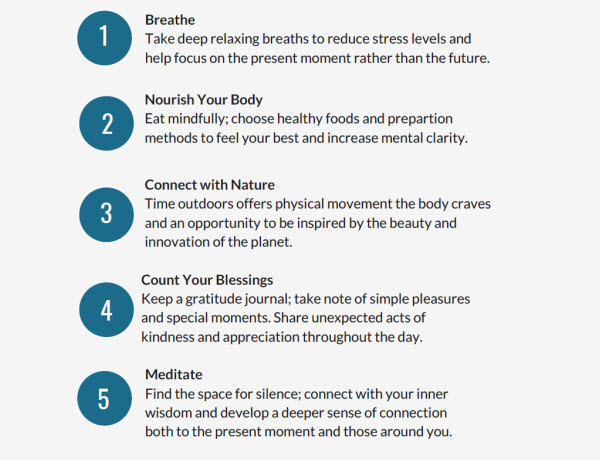 Judith Lukomski is the Chief Evolution Officer of Transitions Today; a progressive management, DEIB and social change consultancy.  For details visit www.TransitionsToday.com.
For more information about UCI's Division of Continuing Education please visit https://ce.uci.edu/.