Steve Case, Irvine Company Office Executive Vice President, discusses a fundamental shift in the commercial real estate market and explains Flex+® workspaces' explosive growth.
How do you make long-term plans for your workspace in the face of evolving needs? Market data is telling a clear story. In 2019, only 4% of workplaces were flex spaces, but JLL Research predicts that 30% of workspace will be "consumed flexibly" by 2030. With such explosive uptake of a previously small commercial real estate category, we sat down with Steve Case at Irvine Company to discuss the dynamics driving the shift and why agility has become fundamental to workplace value.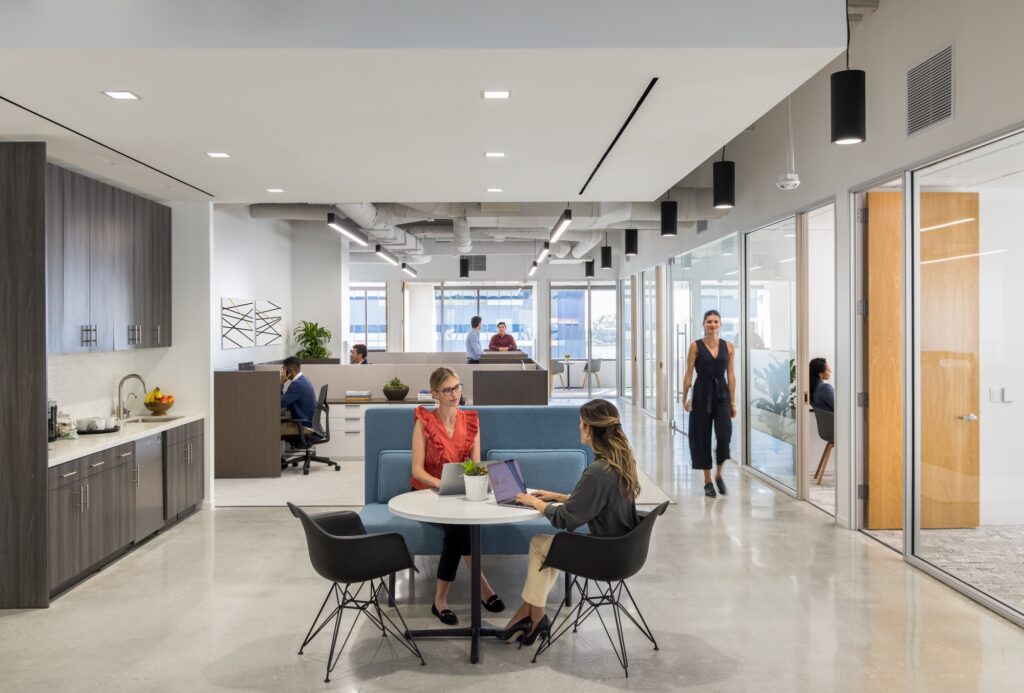 What has fundamentally changed in the office space market driving the shift to flexible solutions?
The last few years created more awareness of how significant swings in office space needs can be. Companies used to reasonably expect several years of visibility into space needs; now they are more conservative. In that context, Flex+ space is extremely attractive: Companies can expand and contract to meet their changing needs.  
What is Flex+ space and how is it different from co-working?
Flex+, as Irvine Company defines it, is premium, private space with a frictionless, flexible leasing experience that is either furnished or has furniture options available. Unlike co-working, the space is entirely your own. 
What type of company does Flex+ space make sense for?
There are use cases for a wide range of businesses. Small- and medium-sized businesses that want the privacy and credibility of a private office in a respected building without committing to up-front costs or a long-term lease are the primary use case for Flex+. But large companies also use this product as part of their real estate strategy, whether they're testing new locations, using swing space or hedging against changing needs.
Does a traditional lease still make sense with excellent flexible options available?
Traditional leases still make all the sense in the world as a piece of corporate real estate strategies. Flex+ is a perfect complement. Anytime you have limited visibility into your future space needs, Flex+ space is an incredible value proposition for filling the gap between the space a company can confidently commit to over the long-term and present-day demand.   
How does flexibility fit into the workspace value equation?
Flex+ gives companies access to space that fits their immediate needs. Carrying unused space, sub-leasing excess space and overcrowding all hurt the bottom line. There is enormous value in having the exact amount of space you need with the agility to take on additional space only when you're ready.