In early 2020, the urban design and landscape architecture firm ima team found themselves in a bind. After a decade in an office building by John Wayne Airport, the building had been sold, their lease was expiring, and the new owners weren't open to a lease extension.
"We were under a real time crunch and needed to move quickly," recalls Bill Schulz, President and Founding Partner at ima.
"We were worried our lease would be up and we'd have nowhere to go. We were very familiar with Irvine Company–no one has better offices or better office locations in Orange County. But we thought our space needs were too small for them."
Still, ima's broker suggested Schulz speak with Irvine Company's leasing team, and it was an instant match.
ima has worked on projects for Irvine Company's apartments, retail and resorts divisions. Schulz was very familiar with Irvine Company's high quality of work, and had high expectations going into the project. Wendy Archuleta, on Irvine Company's Customer Resource Team, helped ensure those expectations were not just met, but exceeded.
"We've been so well taken care of through this process," said Schulz. "We're a small tenant, and yet we've been treated with seven-star service. Irvine Company exceeded expectations–and our expectations were already pretty high."
Due to ima's tight timeline, Schulz was looking for a space that was already permit-ready. Irvine Company delivered, with a corner suite at UCI Research Park that fit ima's space needs perfectly. The location was perfect, too. Most of ima's employees are based in Costa Mesa and Irvine, so a location near UCI made for easier commutes. As landscape architects, the outdoor environment also played a role: UCI Research Park's expansive green spaces and proximity to the ocean for fresh air were the icing on the cake.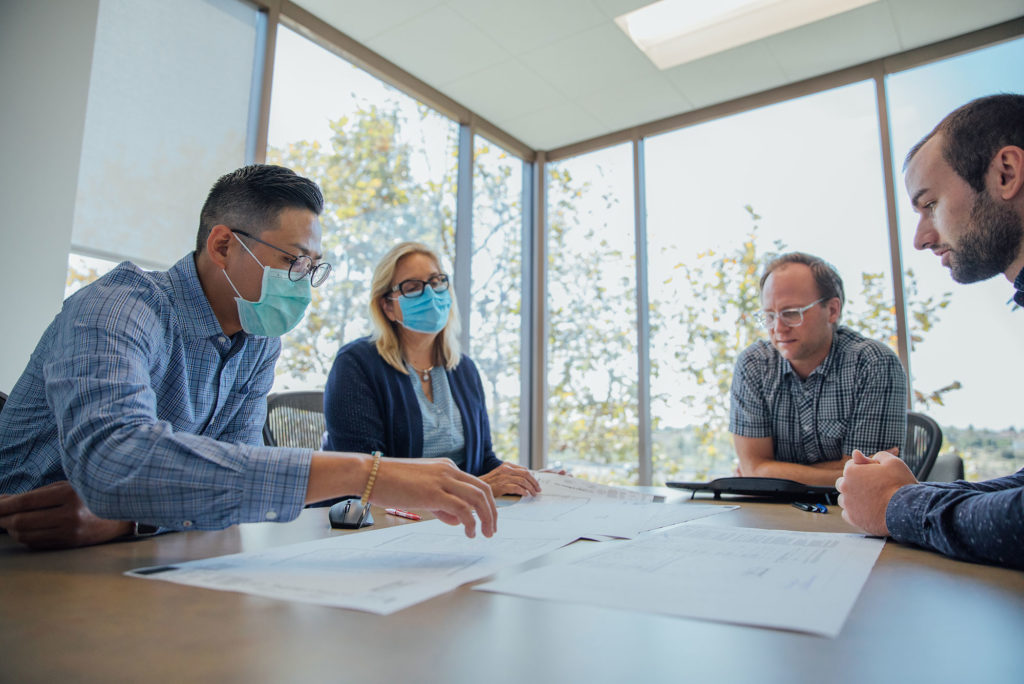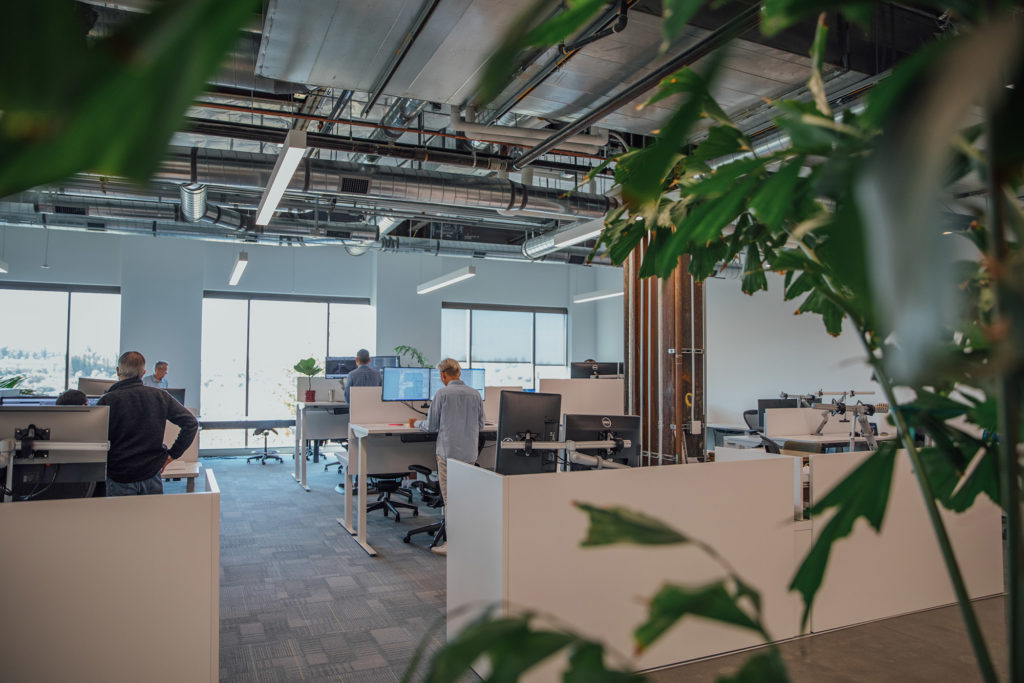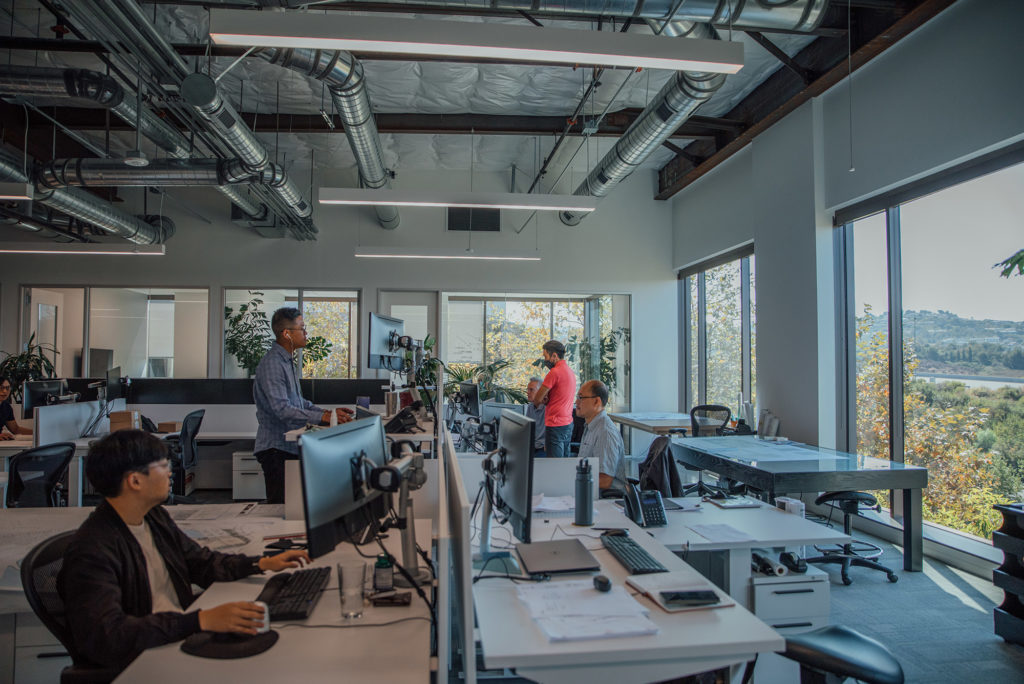 Irvine Company worked with ima to quickly assemble a team, including LPA and SAA, to transform the existing suite–all while meeting ima's ambitious timeline and navigating COVID safety concerns.
"You walk in the front door and it's a 150% different look than was there before," says Schulz. "We opted for very high, exposed ceilings and concrete. It's a very open, light-filled space with lots of glass. We're on the third floor and we turned the corner space into our meeting room. We have a view of the coast through the sycamore trees–it's a very inspiring corner."
ima moved into their new home in mid-May, and even with COVID-19, Schulz says his team still feels comfortable in the workspace. "We're a very collaborative culture and the workplace is really important for us, so feeling confident about coming into the office is essential. We feel really good about the level of cleaning and sanitation in the workspace, the airflow and ventilation."
Compared with their previous office, UCI Research Park also offers expansive outdoor workspace, complete with comfortable furniture, Wifi, outlets and shade structures that make it easy for teams to collaborate in the fresh air.
"Our old building was basically in a parking lot with no outdoor opportunities," recalls Schulz. "Now, we can bring the team together in the incredible outdoor workspace that has everything we need to collaborate."
"Irvine Company bent over backwards to get this space finished for us. It really feels like home."